The Dallas Regional, An Odyssey: Day 1
Hey everybody! It's been a while. If you've been paying close attention, you've probably noticed that the frequency of blog posts went down as build season kicked into gear. Well, Bag and Tag was the night of the 17th, but the two weeks since then have been plenty busy, what with preparing for Dallas, practicing with Robot 1, and getting some much-needed rest (the most important of those three things). Anyway, with Robot 2 (or KoKo the BeachMaster, as he's referred to in the company of friends) bagged and tagged and ready to go to Dallas, we began preparing for the journey to Dallas. Our preparations were pushed back by an unexpected bout of snow and sleet early last week, which canceled school and put us into a frenzy Wednesday night as we attempted to pack the trailer with everything we would need at Dallas. But eventually night came, and morning followed, and we got on the bus for Dallas Thursday morning, ready for the regional.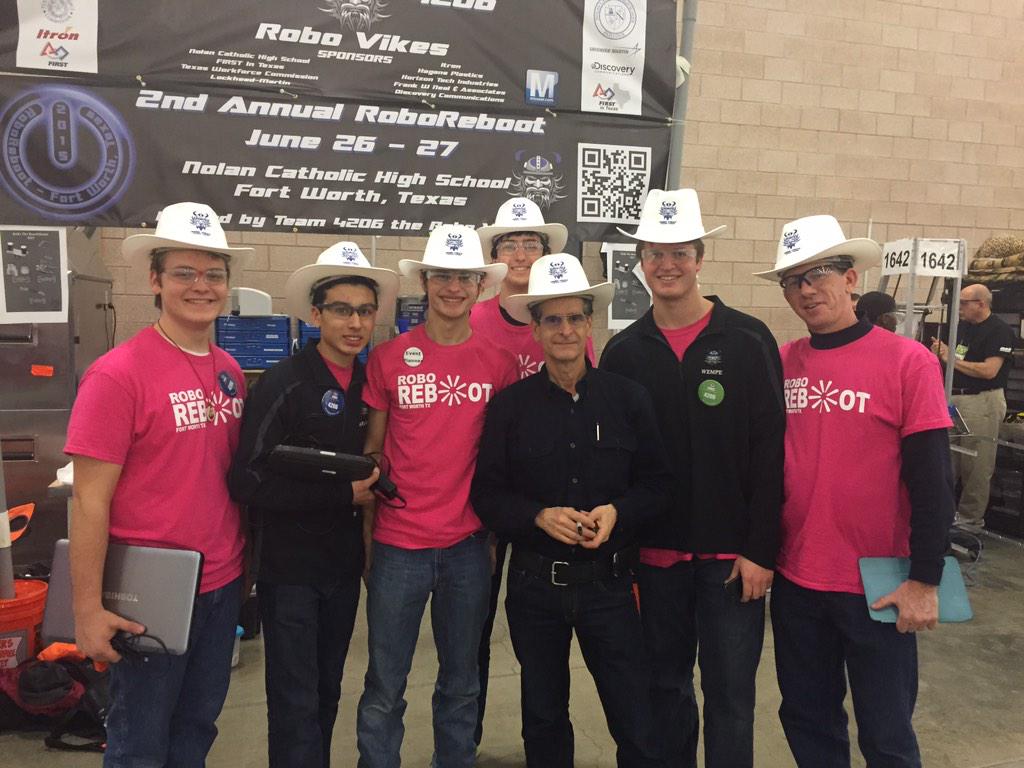 As I think I've mentioned in the past, this is my first year on the team. Before this past Thursday, I had never before seen the inside of an FRC Regional; I'd never participated in the frantic craze that is inspection/practice/arghh!!!, or been amazed by the countless rows of robot pits, or even had the opportunity to talk to someone who also suffers through Labview (did I say suffer? I meant to say "frolics"). Dallas was my first. And it was one of the coolest things ever.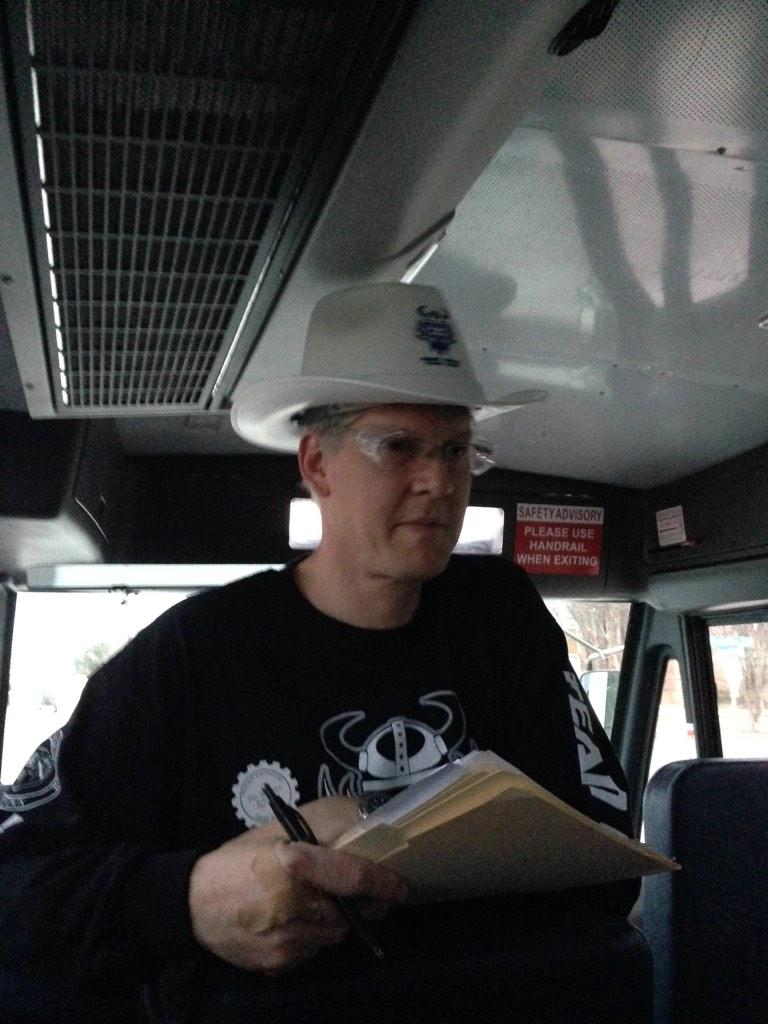 Thursday began with a whirlwind of action. After we got off the bus at the Irving Convention Center (a truly cool place), I was swept along with the rest of the team as we unloaded the bus and headed in. Just inside was a lobby filled with FRC teams from all over Texas. It was overwhelming, but at the same time exciting. A few long minutes later, the doors to the competition rooms opened, and the crowd surged through.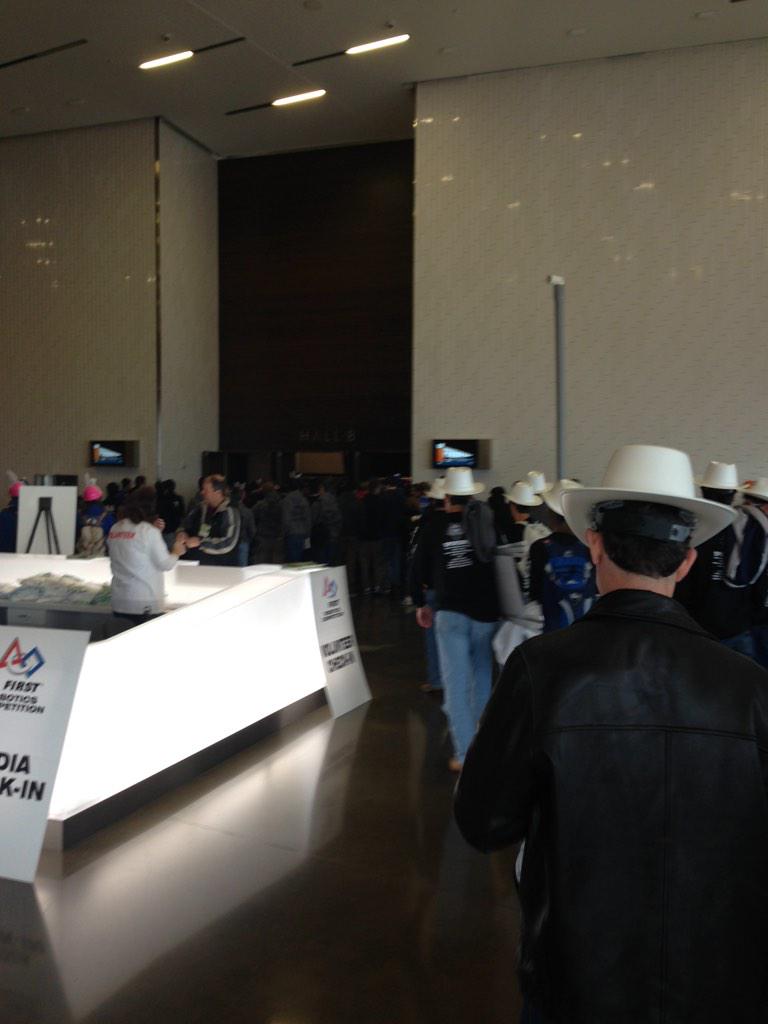 The first room was much as I had expected – a competition field with bleachers on either side and large screens on the walls displaying FIRST videos. The second room was new to me, and amazed me beyond belief. It was rows and rows of robot pits. Each team had their own unique pit packed with tools, robots, and computers. In other words, heaven in a tight space. It was pretty cool.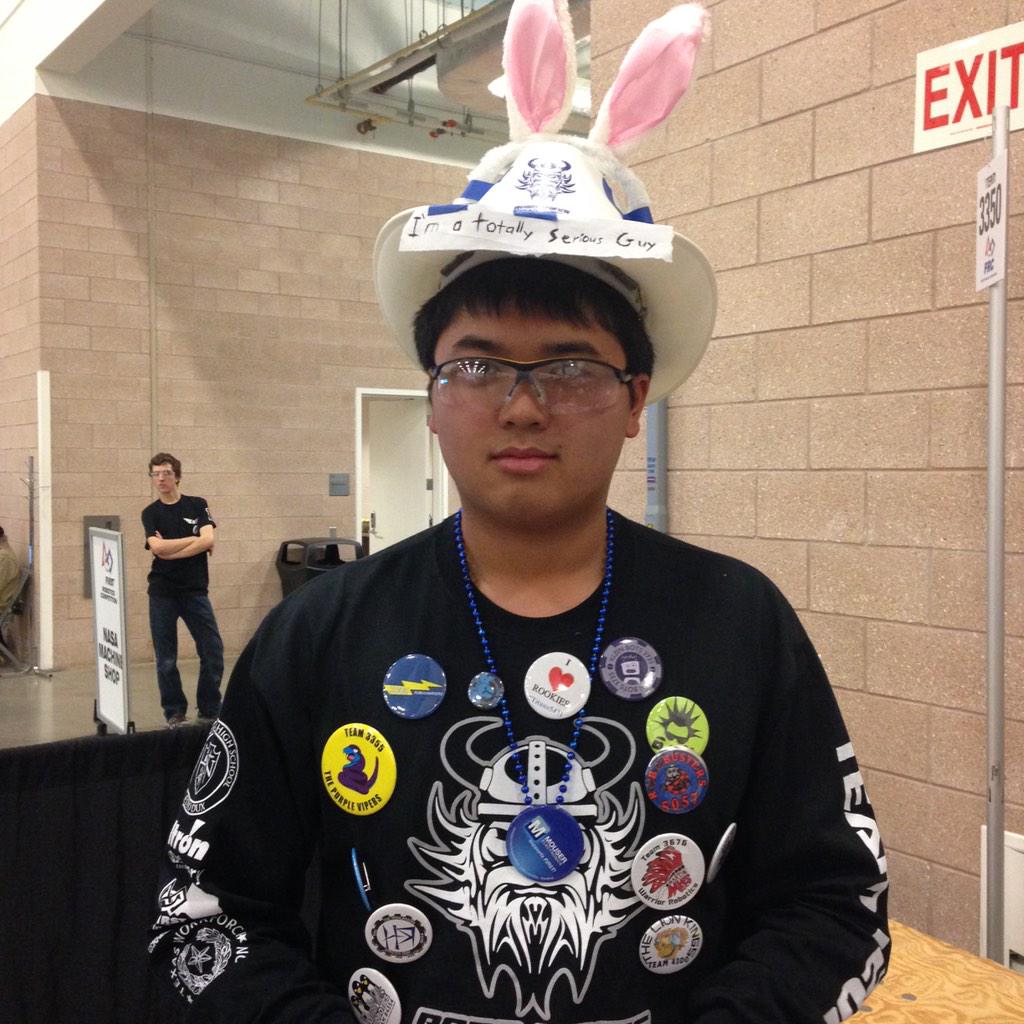 After that, the day was a blur for me. Somehow, we got the robot inspected (though I forgot to wire the CAN between the PDP and the RoboRio (oops)). Things I remember include various hat modifications (seen above and below), auditioning to sing the National Anthem (nerveracking…), and having yet more trouble with the lead screw (…).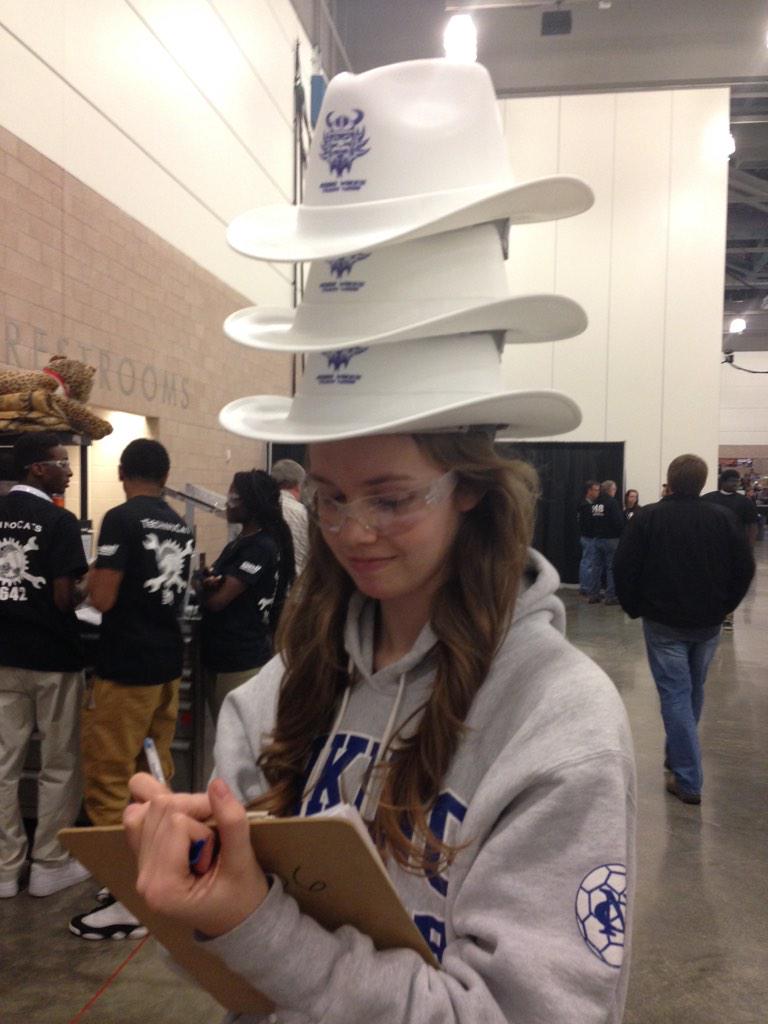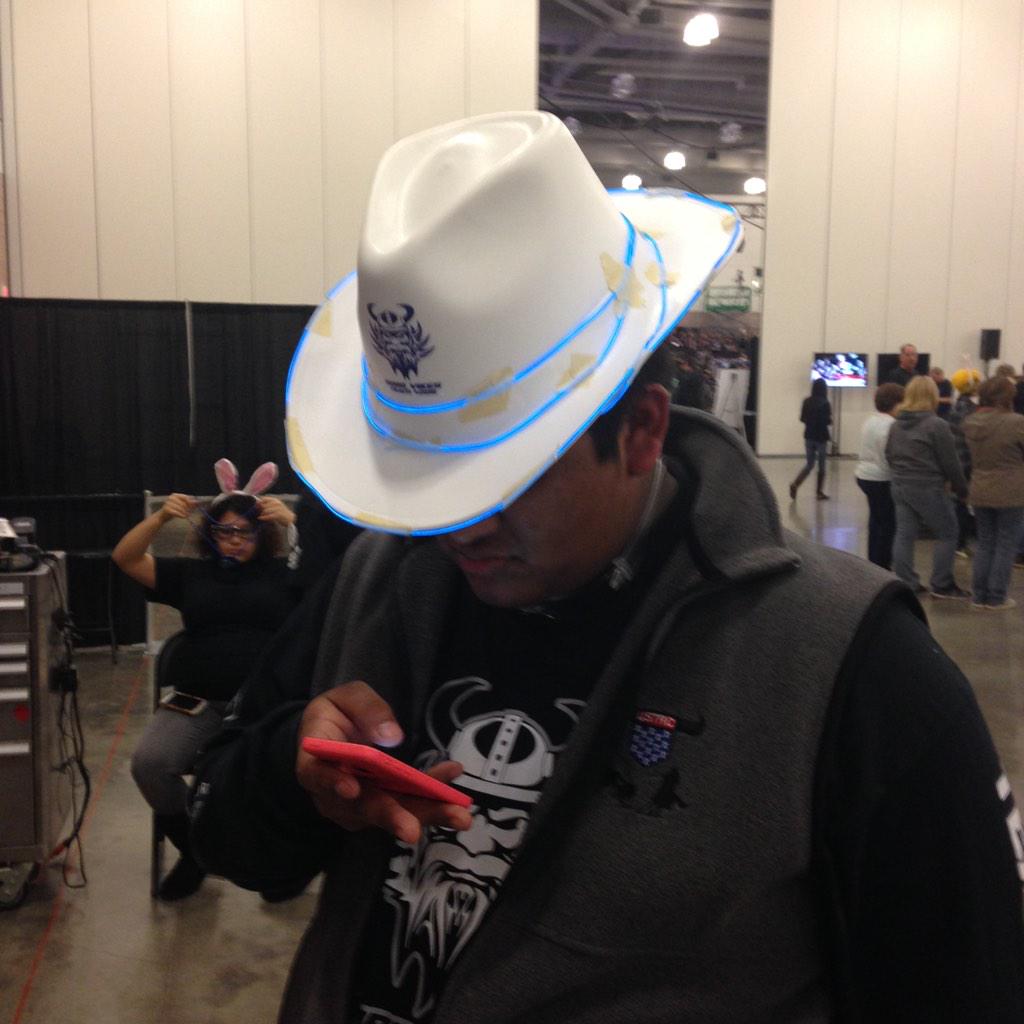 Well, that's about it for Thursday. It was quite a busy day, and even if I could remember more, I'd still be too tired from it to type it all out. Look for posts about Days 2 and 3 soon.
Benjamin
Oh! And one more thing. A picture of me finding out I would be singing the National Anthem in front of a ton of people: